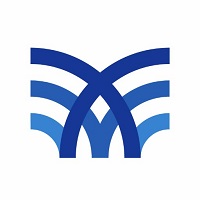 (Media release from the Rome-Floyd Chamber):
The Rome Floyd Chamber announces a rescheduled date for the 2022 Business EXPO along with sharing upcoming events and news from the Chamber.
The Rome Floyd Chamber has rescheduled the 2022 Business EXPO to November 3rd. While the Chamber is disappointed that the EXPO will not be held on January 13th, the safety and well-being of our attendees and vendors are our top priority. There are 15 booths that remain available for the November EXPO. Please contact Thomas Kislat (tkislat@romega.com) if you are interested in participating.
Nominations for Small Business of the Year, Large Business of the Year, Nonprofit of the Year and Exceptional 7 Young Professional awards will begin January 10th. Nomination forms will be available at romega.com.
Want to become more involved in the Chamber? Get to know new businesses and more?
Become an Ambassador. Contact Thomas Kislat (tkislat@romega.com) to learn more.
The Chamber also welcomes our 2022 Board of Directors:

2022 Chair Kenna Stock – Harbin Clinic
2022 Chair-Elect, JJ Johnson – Smoothie King
Lee Carter – Brinson Askew, Berry, Seigler, Richardson & Davis, LLP
John Cothran – Brugg Lifting North America, LLC
Jenna Guzman – International Paper
Andy Harris – Coosa Valley Credit Union
Dr. Heath Hooper – Shorter University
Dr. Marc Hunsaker – Berry College
Seth Ingram – Georgia Highlands College / Rome International Film Festival
Stephanie Jones – AdventHealth Redmond
David Lance – Greater Community Bank
Tommy Manning – Atrium Health Floyd
Ben McElrath – Marglen Industries, Inc.
Evie McNiece – Accounting Solutions Plus
Alli Mitchell – United Way
Parrish Owens – Summit Hill Foods
Dr. Heidi Popham – Georgia Northwestern Technical College
Alma Roman – Farmers Insurance – Alma Roman Agency
Bill Temple – Toles, Temple & Wright Inc.
Eric Waters – Floyd County Schools College & Career Academy
Cassandra Wheeler – Georgia Power
Dr. Dawn Williams – Rome City Schools
Confluence is scheduled for March 24th at the Historic DeSoto Theatre. More information to come.
Annual Meeting date to be announced soon.
Please visit www.romega.com to see a full list of upcoming events.